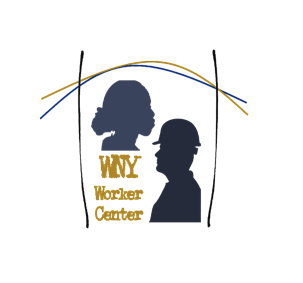 Audubon Machinery Corp. has been stealing wages earned by its employees. About 30 workers, community organizers, and labor organizations rallied on Friday to protest wage theft and poor treatment of workers and to urge Audubon to pay its workers unpaid wages. Richard Lipsitz, President of the WNY Area Labor Federation, stated at the Friday rally, "wage theft is a problem that affects low-income workers across New York. This time it is hitting workers earning a living wage. In either case, it is a reprehensible and negative practice and we are here to protest it."
Earlier this month, a former Service Technician at Audubon in North Tonawanda came into the Worker Center seeking justice from his former employer. Michael Anastasia, the worker,
claimed the employer illegally withheld his last paycheck, failed to reimburse him for travel expenses, and did not pay him the State-mandated prevailing wage on a job in New Jersey.
Audubon owes Mike over $7,000 in earned wages and expenses. However, when he demanded these wages, Audubon terminated Mike and opposed his claim for unemployment. "I worked 24 days straight out in Utah without a break. On my weekend home, I asked Joe (McMahon, CEO) about the (prevailing) wages from a prior job in New Jersey. He said he'd look into it. I went back to Utah to finish the job and the next thing I know I get a letter of termination," said Mike.
The WNY Worker Center is a project of the WNY Council on Occupational Safety and Health (WNYCOSH) and helps workers with problems like Mike's. Employees who are facing unfair treatment, are victims of wage theft, or have health and safety issues on the job can visit the Worker Center and get workers' rights training and learn their options around workplace problems. McMahon denied the company owing the worker anything, and refused to pay Mike's wages.  "Workers must be paid for each hour they work," said Marshall Bertram, an attorney and staff at the WNY Worker Center.
On Friday, with chants urging him to pay the wages in the background, Mike walked in to ask McMahon for his last paycheck. McMahon stated Mike wasn't going to leave with anything.
Mike plans to continue to press for his and other workers' wages and fair treatment in the shop.